Eberhard Faber on LPC Calendar
Landmarks has just announced that the Eberhard Faber Pencil Factory complex is on their calendar for a designation hearing next Tuesday, 17 April. Time, TBA.
More info to follow (breaking, as they say).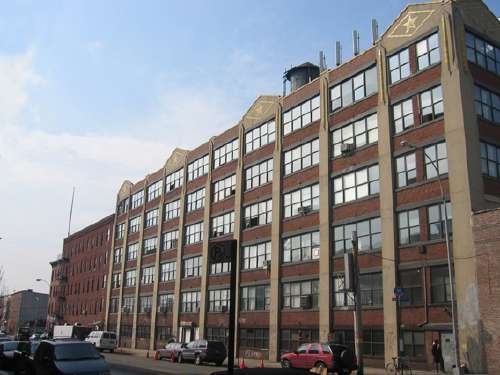 61 Greenpoint Avenue (ca. 1930)
UPDATE: As noted below, Landmarks has announced that they will hold a hearing next Tuesday to calendar the Eberhard Faber Historic District (see map, below). The historic district includes the iconic pencil building at 61 Greenpoint Ave. (above), and the original pencil factory building at 37 Greenpoint Ave. (below). Also included are the buildings at 58 and 59 Kent Street, and the building at 104 West Street.
The designation does not include the buildings on West Street between Kent and Java (X marks the spot on our map). Developer Isaac Katan demolished two of these buildings within the last month, and has plans to significantly alter the remaining building at the corner of Java and West.
We will post more details on the hearing as they become available.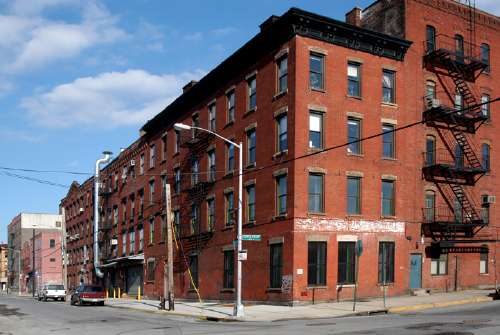 37 Greenpoint Avenue (ca. 1870)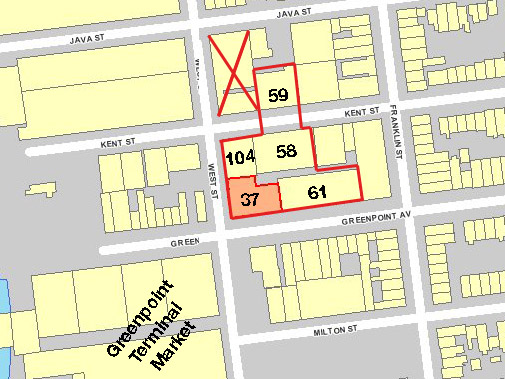 The Eberhard Faber Historic District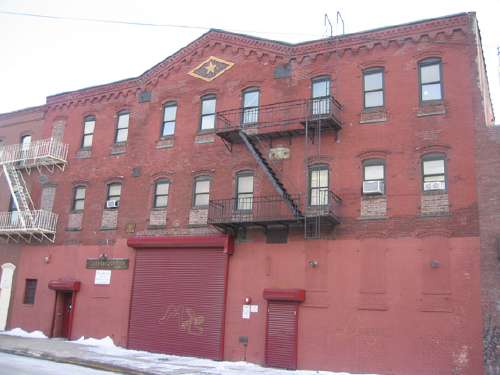 58 Kent Street (ca. 1900)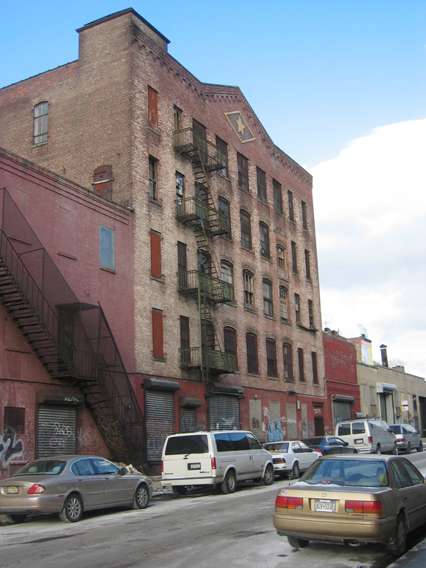 59 Kent Street (ca. 1900)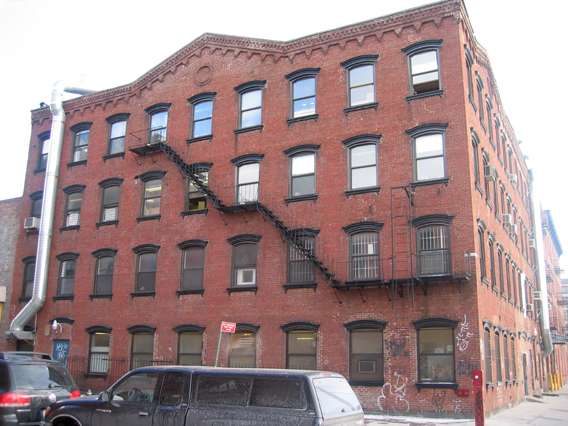 104 West Street (ca. 1900)