Sayonara Kent Avenue Powerhouse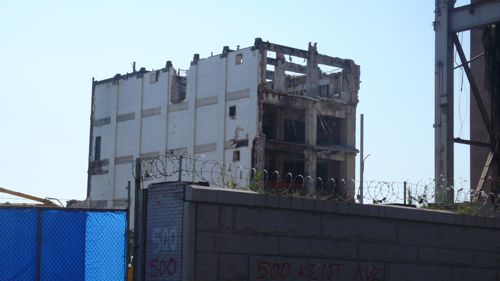 Photo: Brownstoner.
Brownstoner has the latest pictures of the demolition of the BRT power house at 500 Kent Avenue. The building above doesn't look much from this side, but from the water side, it matches the Beaux Arts details of the main section of the building (which is still mostly intact).
As Brownstoner points out, Con Ed still has not said why they are demolishing the building or what the future plans for the site are. They continue their shortsighted race to demolish a building with no idea if it even can be reused.