Building Brooklyn
Every year, the Brooklyn Chamber of Commerce sponsors a Building Brooklyn Award for the best architecture of the borough. And every year, Bushwick, Greenpoint and Williamsnburg come up short. Since the nominations are due on Thursday, we'd thought we'd throw out a few of the projects that we think are award worthy (and a few that are clearly not worthy).
First, their rules. To be eligible, a project must be completed and have received a CO or TCO in calendar 2008. Now our rules. We're looking at projects in North Brooklyn only. The BB categories are a little bit wacky (do we really need two categories for residential buildings under 5 families - that's so 20th-century Brooklyn?). So we've added a few of our own.
1. Adaptive Use and Historic Preservation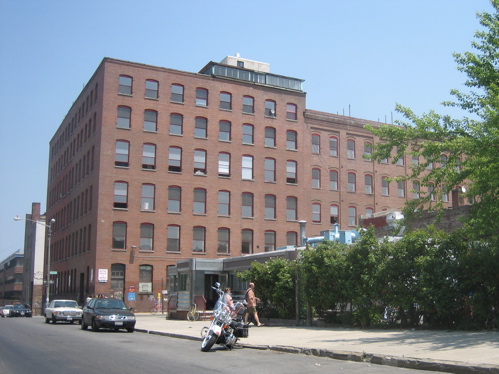 Photo: Brownstoner
Nominated:
The Mill Building (85 - 101 North 3rd Street)
Fifield Piaker Elman Architects
A luxury loft in Williamsburg that is actually a loft. Not everything here is to the highest preservation standards, but the conversion of this former factory at North 3rd and Wythe has celebrated the historic architecture and the history of the neighborhood. And it looks great.
The building itself was constructed for the Hinds & Ketcham lithography company in two parts. The mid-block portion was completed before 1898, the corner piece (directly across from Relish) after 1898.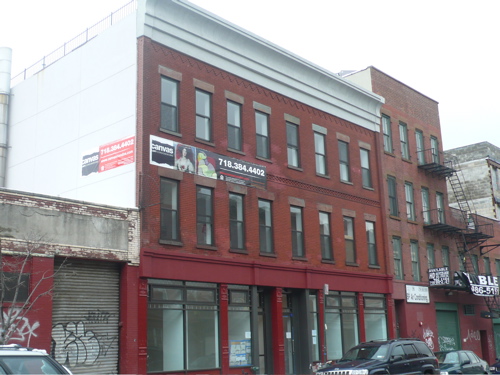 Photo: Brownstoner
Not nominated:
118 Greenpoint Avenue
Scarano Architect
This one was designed to the highest preservation standards - those of the NYC Landmarks Commission - but the results are underwhelming to say the least. None of it rises to the level of the unregulated Mill Building. This project would have passed unnoticed, though, were it not for the cornice, which looks like someone installed a crown molding on the face of a factory.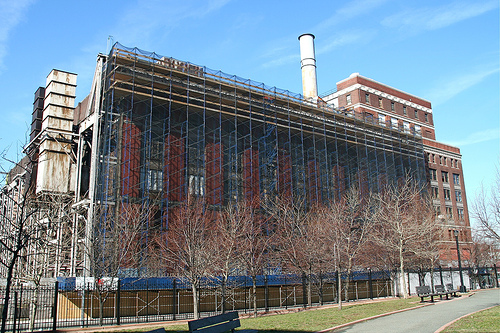 Photo: INSIJS
Special liars award:
Brooklyn Rapid Transit Power Plant
500 Kent Avenue
Con Edison, owner
The building is pretty much gone by now, but less than a year ago it was an intact structure. At that time, local blogger INSIJS did an in-depth article on the fate of the building. Everyone, including workers on site, said the building was coming down. When asked it that was true, a Con Ed spokesperson said that they were only doing some "spring cleaning". Spring cleaning that clearly required removing every brick and sending it very far away to be cleaned.
Landmarks looked at this property in 2007, but refused to hold a hearing to designate. This despite the fact that that the community had identified the building as a significant resource over a decade ago. The State Historic Preservation Office did determine that the building is (or was) eligible for listing on the National Register of Historic Places.
As for the future, Con Ed has no plans for the site. Or at least that's what they say.
Have buildings that you think should be included (or excluded) in the BB awards? Email us at wpa [at] wgpa.us.