Automotive High: Save the Show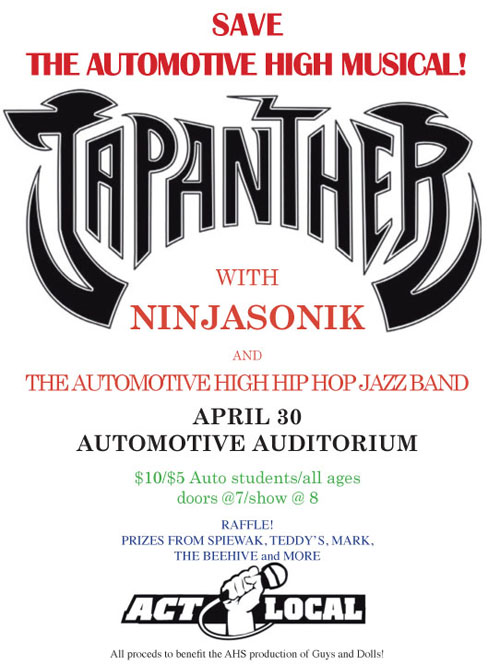 Tomorrow night, Act Local is putting on a concert to benefit the drama department of Automotive High School. Automotive High's music and drama departments were cut this year and they were considering cancelling their school play but now the creative community of Williamsburg and Greenpoint is coming together to support them.
The main attractions are Japanther, Ninjasonik and the Automotive High Hip Hop Jazz Band. If that's not enough excitement for you, there is also a raffle (Spiewak, Teddy's, the Mark, Beehive and more). The concert is organized by Act Local, the same group that put together the Don't Demo Domino concert for WPA a couple of years back (thanks, Mikki!).
This is another great show for another great cause.
Where: Automotive High Auditorium (Bedford, across from McCarren Park)
When: Thursday, April 30 - doors at 7:00 pm (show at 8:00 pm).