Rendering vs. Reality: Hardly Noticeable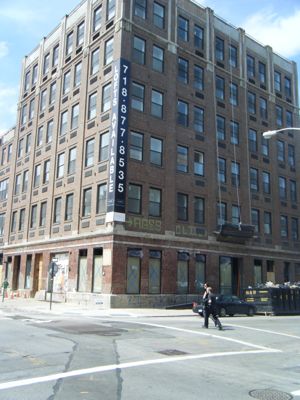 N.Y. Quinine Co. (44 Berry) - reality.
After our stroll down North 9th Street this weekend, we went around the corner to check on the progress at the former N.Y. Quinine Co. Building (44 Berry Street). Last January, we were laying bets that the through HVAC vents would be something more than hardly noticeable (as the developer claimed). Turns out we win - 44 Berry is no Fedders atrocity, but the final result (as shown to the right) is a far cry from the subtlety shown in the rendering (see the detail - and a mini-treatise on pointing - here).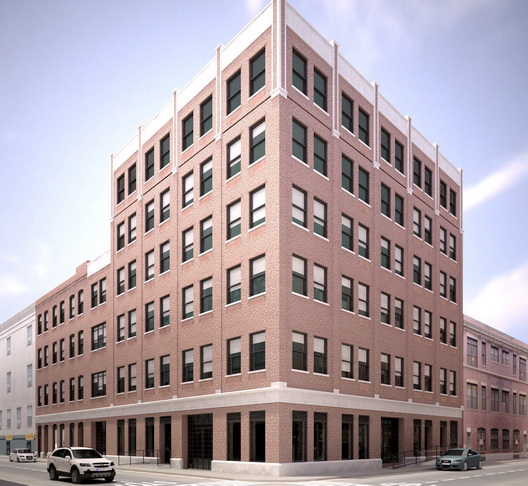 N.Y. Quinine Co. (44 Berry) - rendering.