Eberhard Faber Historic District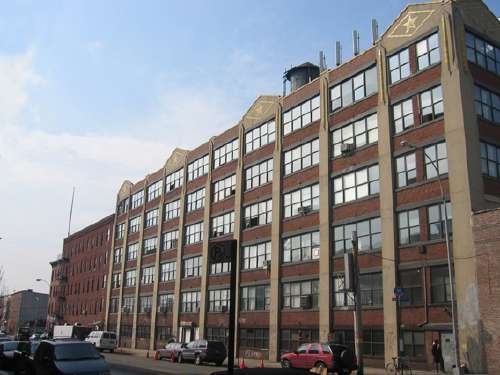 61 Greenpoint Avenue (ca. 1930)
The Landmarks Preservation Commission voted today to designate the Eberhard Faber Historic District. This is the latest in a series of designations of industrial buildings in Williamsburg, Greenpoint and beyond (and comes on the same day that the Commission heard testimony on the proposed Dumbo historic district).
The Times has the full run-down on designation day at LPC.
Brownstoner had a live report from the scene, which Curbed picked up.
The quote of the day, via Brownstoner, attributed to one of the Commissioners: "development fever is raging through the neighborhood — as well as fires — so the sooner this is protected, the better." Unfortunately, the designation did not come soon enough to protect two former Eberhard Buildings. Nonetheless, this is another significant designation for Greenpoint and North Brooklyn.