Fillmore Place Starts Landmarking Process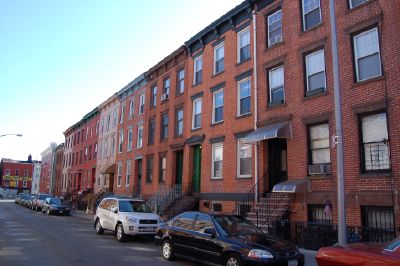 Fillmore Place, looking east towards Roebling Street.
Fillmore Place is about to take the first step to becoming Williamsburg's first Historic District!
Next Tuesday, the Landmarks Preservation Commission will hold a hearing calendar the proposed Fillmore Place Historic District for a public hearing. This first step is largely a formality, and does not entail any public testimony (which is why its listed as a five-minute item on the LPC Calendar [warning - pdf link]. The next step in the process will be the public hearing itself, at which LPC staff will present a complete report on the proposed district and members of the public will be allowed to testify about the proposed designation.
This is one of the designations that WPA has been advocating for, and we are pleased to see it finally moving forward. Councilmember Diana Reyna has been instrumental in helping to move this towards fruition.