Domino Designation Report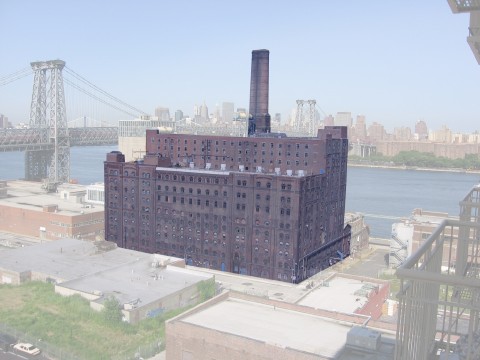 Domino Sugar Refinery, Processing House, view looking west towards Kent Avenue
Photo: michaelsharon
Worth a read: the Landmarks Preservation Commission has posted its designation report (pdf!) for the Pan, Filter and Processing House. The report is a much more in-depth study of the Havemeyers & Elder Refinery than our own report (prepared over two years ago). LPC's report includes a discussion of the architectural, industrial and social significance of the refinery, and includes a number of pieces of information that we were not able to discover.
Most significantly, LPC is able to attribute the design of the structure to Theodore A. Havemeyer, and discovered that plans for the colossal refinery were filed two months before the 1882 fire that destroyed the original Havemeyers & Elder Williamsburg refinery. (The existing refinery was constructed a block north of the pre-1882 refinery.)
The photo above, which WPA first featured this past June, made the report.