Caring for Street Trees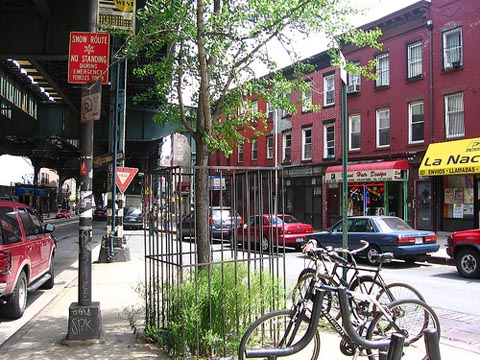 Photo: evagram
There are still a few spots available for the Street Trees Workshop in Greenpoint next Wednesday. Please see below info if you would like to participate!
Caring for Street Trees Workshop
Presented by the New York Tree Trust
Green Oaks Club, 179 Green St. between Manhattan and Mc Guinness
Greenpoint, Brooklyn
Wed. June 11, 7 p.m.-9 p.m.
In this basic workshop, you'll learn to care for young street trees, receive free tools, and get a Parks Volunteer Permit, which will allow you to care for street trees and greenstreets. Advance registration is required; space is limited.
To register, contact channaly.oum@parks.nyc.gov or (212) 676-1929 with your name and email and/or phone number. The workshop is hosted by GWAPP'S North Brooklyn Tree Project.