Inside the BRT Powerhouse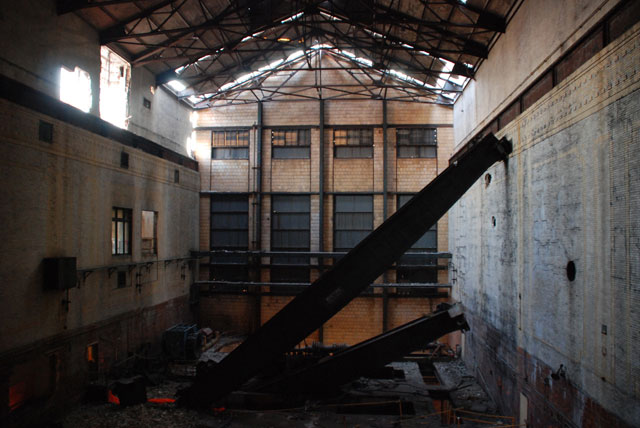 Turbine Hall, BRT Powerhouse
Photo: Nate Kensinger (via Gothamist)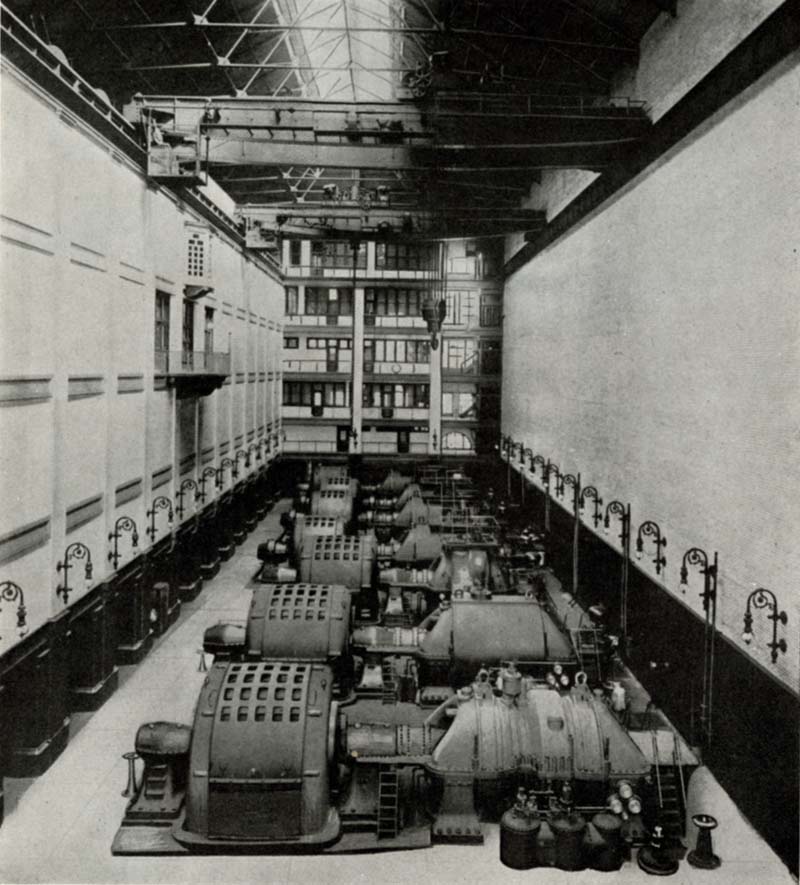 Turbine Hall, BRT Powerhouse (1931)
Via Gothamist, Nate Kensinger has photos from inside the BRT Powerhouse at 500 Kent Avenue. As shown in the first photo above, Con Ed has pulled most of the stuff from out of the building, leaving just the shell. It is the shell, of course, that is most architecturally significant. It is also the shell that is least likely to contain hazardous materials.* So maybe Con Ed could stop here, and put the building to good use rather than putting it into a landfill.
As the historic photo above shows, the Turbine Hall was always a large clear-span space. The only change is the removal of the turbines themselves and the loss of decorative details such as light fixtures. Even open to the elements, the grand space is largely intact and eminently salvageable. (For a view of the Turbine Hall before demolition, take a look here.)
* Copies of environmental reports obtained by WPA make no mention of any remediation needed to the structure itself, beyond the typical asbestos encased piping and lead paint that one would find in any building of this vintage - industrial, commercial or residential. All of the hazardous material was located in machinery within the building (which has clearly been removed), or in the ground outside the building. The most significant environmental at this site actually appears to come from the next door site to the south, which was at one time a manufactured gas plant belong to Brooklyn Union Gas. There is (was) also hazardous materials in an ash pit located at the northwest corner of the site (adjacent to 470 Kent), also outside the historic structure.