Eberhard Faber: The Future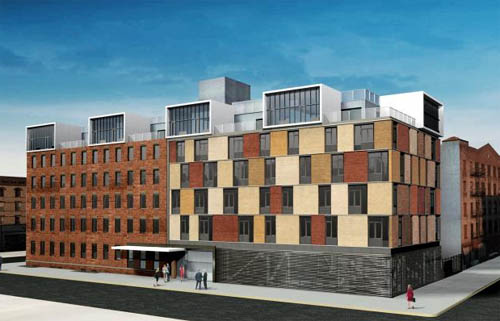 New Building at Kent and West Streets (rendering)
(Via: justinyc)
Some more information on the Eberhard Faber
demolition site
.
Justinyc
notes that the developer of the Kent and West Street site is none other than Isaac Katan. Katan, who has a rep in
South Brooklyn
[warning: very slow link], also wants to demolish the
Domino Sugar factory
. In the case of these Eberhard buildings, he already has the
demo permits
, and
the scaffolding is up
.
Meanwhile, no word from Landmarks on the designation of an Eberhard Faber historic district.