LPC's Industrial Legacy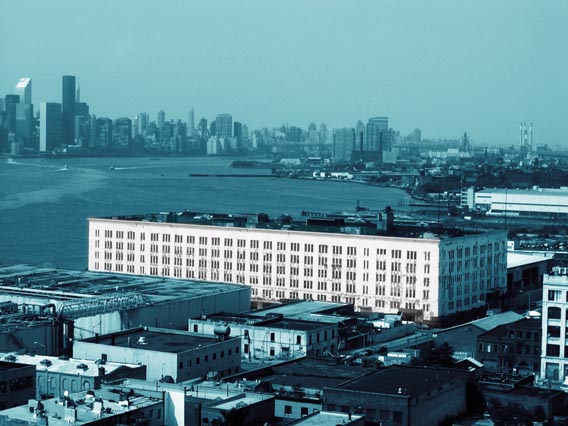 Austin, Nichols & Co. Warehouse
Designated by LPC, 2005
With the designation of the Domino Sugar Refinery Processing House, the Landmarks Commission has proven once again that it gets industrial heritage. Sure, they could have gotten a lot more, but its worth highlighting the fact that this is the fourth major industrial site in North Brooklyn to be designated in the past few years. And to the great chagrin of the beauty pageant promoters who believe that landmarking is only about "pretty" buildings, not all of these buildings are pretty. But they are all significant, locally and to the city (some are nationally significant).
Here's the rundown:
1.
Hecla Ironworks administration building
[pdf link] (designated 2004)
2.
Austin Nichols & Co. Warehouse
(designated 2005)
3.
Domino Sugar Refinery, Processing House
(designated 2007)
4.
Eberhard Faber Pencil Factory Historic District
(designated soon?)
Add to that the recent calendaring of DUMBO, and LPC Chair Robert Tierney is right to tout his commission's role in designating industrial properties. There may be other Hecla, Domino and Eberhard buildings that are not landmarks and should be, but lets give credit where its due.
Landmarks has also been busy with some of North Brooklyn's non-industrial sites of late. Witness the designation of the Williamsburg Houses (2003), the original Smith-Gray Building [pdf link] (2005), and the McCarren Park Pool (2007).
And lest Mr. Tierney rest on his laurels, we will point out that there are a lot more highly significant (dare we say beautiful) industrial buildings out there to designate. Not to mention a host of other buildings in our (until recently) neglected corner of Brooklyn. And Williamsburg is still without a single historic district (hopefully not for long).